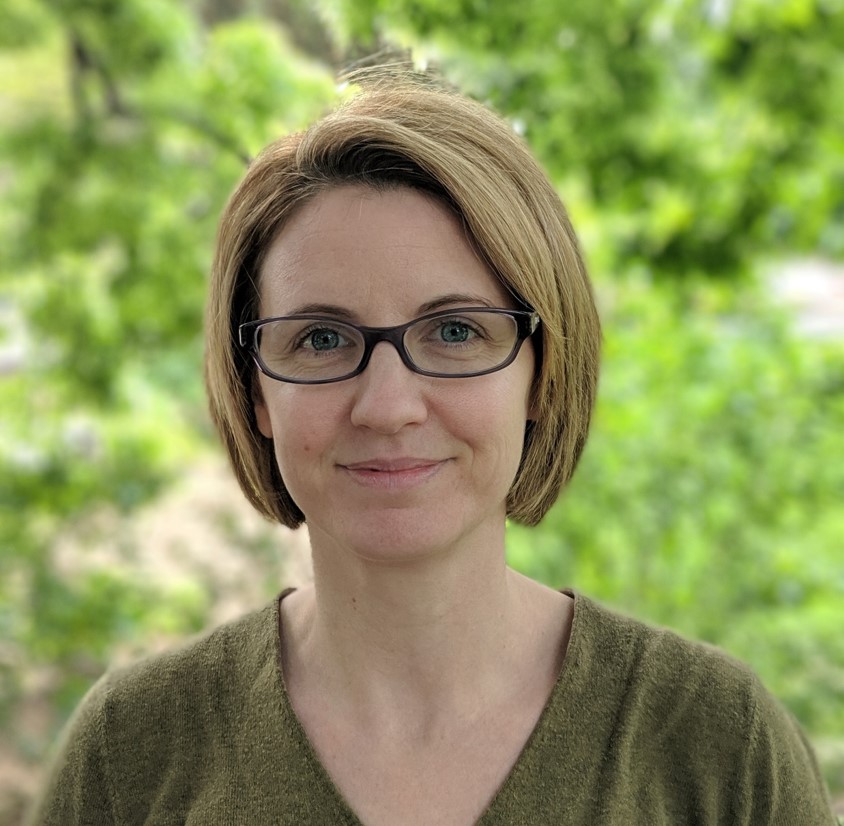 Marilyne Stains
Room 116, Physical Life Sciences Building
Education
B. S. Université des Sciences de Luminy, Marseille, France, 2001
M. S. Université Paul Sabatier, Toulouse, France, 2002
Ph. D. University of Arizona, 2007
Postdoctoral Research Assistant, University of Massachusetts, Boston, 2009-2011
Chemical Education Research: Enhancing Students' Outcomes by Unpacking Postsecondary Instructors' Practices
National initiatives to improve undergraduate science education build upon decades of research and development of effective instructional practices for science, technology, engineering, and mathematics (STEM) postsecondary classrooms. These evidence-based instructional practices (EBIPs) promote students' conceptual understanding and attitudes toward STEM, with the greatest impacts observed among women and members of underrepresented groups. By improving retention rates and attracting a more diverse student population to the sciences, these practices can help address the national need to educate STEM-literate graduates and advance workforce development goals. The challenge is fostering their effective use on a national scale. Successful instructional reform requires STEM faculty engagement, yet we know little about them. We need to better understand faculty's knowledge base for teaching, instructional practices and the relationship between the two as well as how these characteristics evolve under varying reform environments and departmental constraints. Results of this foundational research are critical to ensure the success of current and future national and local STEM instructional reform efforts. Our research group focuses on addressing this extensive gap in the literature. As discipline-based education researchers (DBER), we are specifically interested in:
developing new methods to characterize instructional practices in STEM college classrooms,
exploring how faculty and teaching assistants think about their teaching,
identifying individual, departmental, and institutional factors that influence instructors' instructional decisions, and
characterizing the impact of different types of pedagogical professional development programs.
Selected publications:
Lane, A. K., McAlpin, J. D., Earl, B., Feola, S., Lewis, J. E., Mertens, K., Shadle, S. E., Skvoretz, J., Ziker, J. P., Couch, B. A., Prevost, L. B., & Stains, M.* (2020). Innovative teaching knowledge stays with users. Proceedings of the National Academy of Sciences, 202012372.
Popova, M., Shi, L., Harshman, J., Kraft A., and Stains, M.* (2020) Untangling a complex relationship: Teaching beliefs and instructional practices of assistant chemistry faculty at research-intensive institutions, Chemistry Education Research and Practice, 21, 513-527 DOI: 10.1039/C9RP00217K
Stains, M.*, Harshman, J., Barker, M.K., Chasteen, S.V.,  Cole, R., DeChenne-Peters, S.E., Eagan, M.K., Esson, J.M., Knight, J.K., Laski, F.A., Levis-Fitzgerald, M., Lee, C.J., Lo, S.M., McDonnell, L.M., McKay, T. A., Michelotti, N., Musgrove, A., Palmer, M.S., Plan, C.M., Rodela, T.M., Sanders, E.R., Schimpf, N.G., Schulte, P.M., Smith, M., Stetzer, M., Stewart, J., Van Valkenburgh, B., Vinson, E., Weir, L.K., Wendel, P.J., Wheeler, L.B., and Young, A.M.  (2018) Anatomy of STEM Teaching in North American universities. Science, 359(6383), 1468 DOI: 10.1126/science.aap8892
Harshman, J. and Stains, M.* (2017) A Review and Evaluation of the Internal Structure and Consistency of the Approaches to Teaching Inventory, International Journal of Science Education, 39(7), 918-936 DOI:10.1080/09500693.2017.1310411
Stains, M.* and Vickrey, T. (2017) Fidelity of implementation: An overlooked yet critical construct to establish effectiveness of evidence-based instructional practices, CBE Life Sciences Education, 16(1), rm1 DOI: 10.1187/cbe.16-03-0113
Lund, T.J. and Stains, M.* (2015) The Importance of Context: An Exploration of Factors Influencing the Adoption of Student-Centered Teaching among Chemistry, Biology, and Physics Faculty, International Journal of STEM Education, 2(13), DOI: 10.1186/s40594-015-0026-8
Stains, M*, Pilarz, M., and Chakraverty, D. (2015) Short and Long-Term Impacts of the Cottrell Scholars Collaborative New Faculty Workshop, Journal of Chemical Education, 92(9), 1466-1476 DOI: 10.1021/acs.jchemed.5b00324
Lund, T.J., Pilarz, M., Velasco, J.B., Chakraverty, D., Rosploch, K., Undersander, M., and Stains, M.* (2015) The Best of Both Worlds: Building on the COPUS and RTOP Observation Protocols to Easily and Reliably Measure Various Levels of Reformed Instructional Practices, CBE Life Sciences Education, 14(2), ar18    DOI:10.1187/cbe.14-10-0168
Vickrey, T, Rosploch, K., Rahmanian, R., Pilarz, M. and Stains, M.* (2015) Research-based implementation of Peer Instruction: A literature review, CBE Life Sciences Education, 14(1) DOI: 10.1187/cbe.14-11-0198
See more (Google Scholar)