News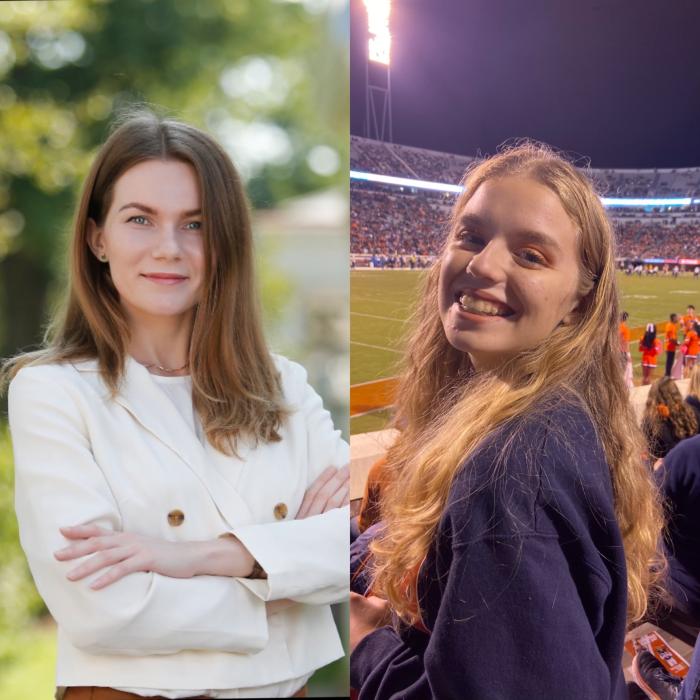 Undergraduate/graduate student duo Katerina Morgaenko and Morgan-Elizabeth McKnight have been awarded a DoubleHoo Research Grant. 
The award, which is granted to pairs of undergraduate and graduate researchers, will allow the two to pursue a research project that will begin this summer and continue into next year. 
Second-year Morgan-Elizabeth McKnight joined the Pompano Lab last fall, where Katerina Morgaenko was a graduate student researcher. As Morgaenko helped familiarize McKnight with the lab, the two quickly formed a strong working relationship. 
"I started introducing [McKnight] to some of my experiments, and then she ran a few of her own independent experiments," Morgaenko said. "Then later, we were like, 'okay, I think we have a good plan for what we can do next.'" 
The pair knew they wanted to apply for the DoubleHoo Award early on. Their shared interest in studying tumors allowed them to craft an exciting research project that focuses on tumor-draining lymph nodes.
"We're looking at the structural and biochemical changes that lymph nodes undergo — specifically tumor draining lymph nodes with breast cancer," McKnight explained. 
The two will be looking at the lymph nodes up close to determine how they are altered as a tumor progresses. 
"We'll be harvesting the lymph nodes and looking for microarchitecture changes using microscopy and also running some analytical assays like ELISA to screen for chemo guidance and factors," Morgaenko said. "The hope is here that this screening will help us identify the potential factors contributing to tumor cell invasion towards lymph nodes."
As a busy undergraduate student, McKnight sometimes struggles to find time to dedicate to her research. The award will not only provide financial support to the pair, but it will also allow them to turn their attention entirely to their project. 
"Having this award will allow us to dedicate enough time to the research, instead of trying to squeeze it in between the classes and other work," Morgaenko said. "[We can] really focus on this big idea we have."
The mentorship aspect will also allow McKnight to learn from Morgaenko and prepare her for a future in science. 
"It's going to be a mentorship turning into a partnership," Morgaenko said. "It's great practice for becoming an independent scientist and thinking about your own experiments." 
The award will support Morgaenko and McKnight by providing a summer stipend that will cover their living expenses. Thanks to their dedication and rigor, the duo is sure to use the award to complete an outstanding and engaging research project. 
Congratulations to Morgaenko and McKnight on this excellent achievement.