News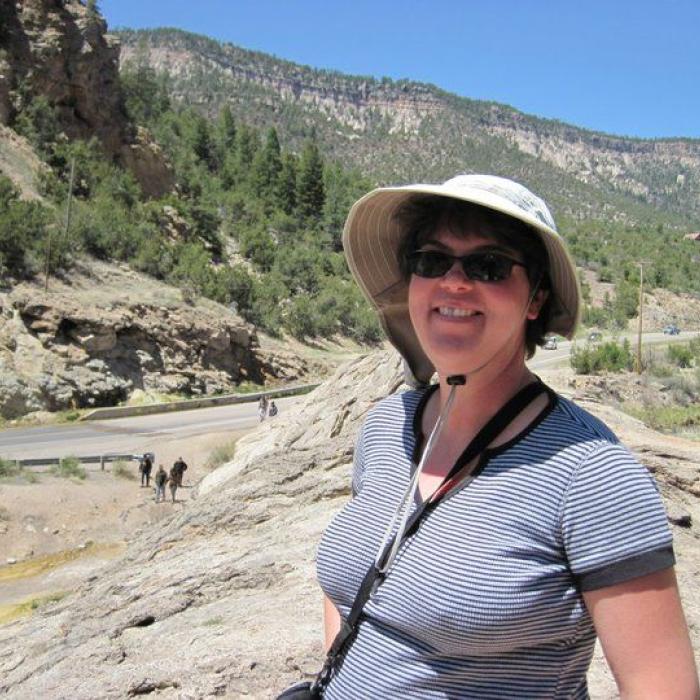 Getting to Know the Staff of UVA Chemistry
Compiled and edited for clarity by Hannah Musgrove
Diane Dickie
What is your position and how long have you worked at UVA?
Senior Scientist at UVA since January 2018.
What do you enjoy about working in UVA Chemistry?
"I really enjoy the collaborative atmosphere in the UVA Chemistry department. People create joint projects a lot more than in other places I've worked, and it really feels like a community of people who care about the success of everyone around them rather than just themselves."
What is a piece of advice that you would like to pass on to UVA students?
"I would encourage students to be open to unusual or unexpected career paths. I did not start out planning to be a crystallographer. I was a synthetic main group chemist who used crystallography as just one of many other techniques (NMR, IR, mass spec, etc.) to characterize the molecules I was making. Over time, as I progressed through my Ph.D. and postdoc, I found myself spending more and more time with crystals and diffractometers. Without planning to, I became the group and then the department go-to person for crystallography. With the help of some friends I made who were already in the field, and with the luck of finding a department willing to take a chance on someone without traditional training in the field, I figured out how to make a career of it. That can happen for you too, if you allow yourself to explore and take some time to think about the things you really like about what you've learned so far in [school]." 
What activities do you enjoy outside of work?
"I enjoy reading, swimming and being out in nature."