News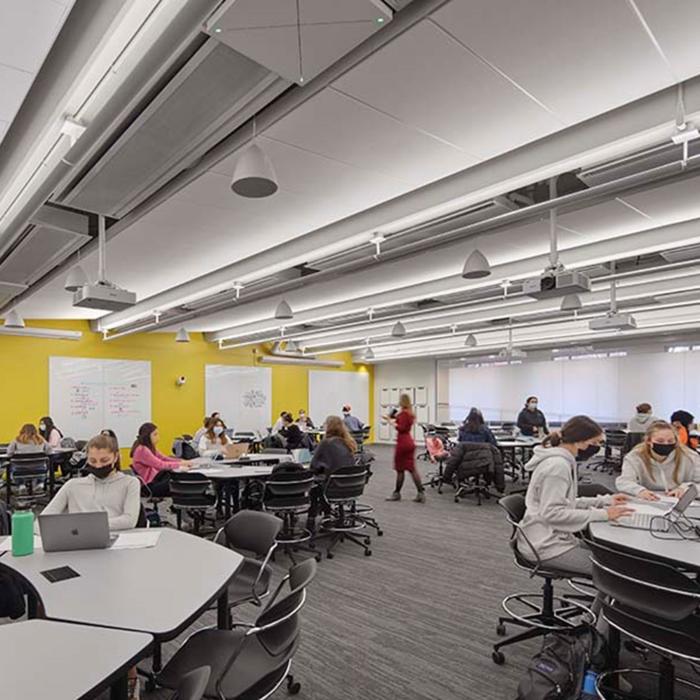 By Delaney Hammond
Last week, UVA, led by the Chemistry Department, was awarded a $2.5 million grant from the Howard Hughes Medical Institute (HHMI) as part of its Driving Change Initiative. The University was among six schools who received the grant for their promotion of inclusivity in their courses. 
First launched in 2019, Driving Change takes applications from various universities and selects 38 finalists to form the "Driving Change Learning Community," which meets every few months to discuss minimizing inequality in college STEM programs. Driving Change seeks to "create a community whose members will support one another as we work to create inclusive environments, support student success, and recognize the institutional practices that are barriers to inclusion."
The universities in the learning community then submit proposals for the grant, in which they express a commitment to implementing programming that fosters inclusivity. From there, HHMI chooses six finalists that "made strong arguments for their readiness to embark on this change journey with experiments that held the best promise of helping the whole community."
Along with UVA, the grant was also awarded to Loyola Marymount University, The Ohio State University, University of Maryland Eastern Shore, University of Montana, and the University at Albany. The funds will allow each institution to carry out the Driving Change program they formulated in their proposals. 
Professor Linda Columbus will be the College of Arts and Sciences lead for the program. Professors Marilyne Stains, Kevin Welch, and Lisa Morkowchuk played vital roles in creating the proposal. 
The Chemistry Department is excited to lead the way and continue to make UVA Chemistry– and STEM education as a whole– a more inclusive, equitable space. 
Read here for the UVAToday article on HHMI Driving Change investments at UVA.