News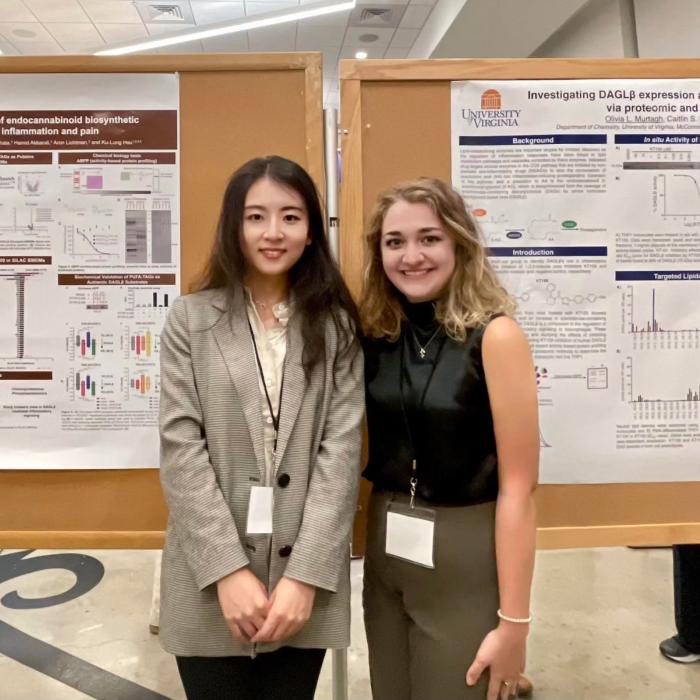 By Delaney Hammond
This summer, students in the Hsu Lab earned prestigious recognition from several institutions. Undergraduate student Caitlyn McSorley and graduate student Olivia Murtagh, under the guidance of Professor Hsu, received the Global Infectious Diseases Institute Summer Research Award for Undergraduate and Pre/Post-doctoral Pairs (GIDI-UP). The award supports undergraduate students and their mentors to foster greater research skills and mentorship capacity. The pair was awarded for their investigation of inflammation using single-cell proteomics.
In addition, graduate students Olivia Murtagh and Miaomiao Chen– also of the Hsu Lab– earned travel awards for the Chemistry and Pharmacology of Drug Abuse Conference. The annual conference was held in Boston, MA at Northeastern University on August 4th and 5th, 2022. Chen and Murtagh shared their research at the conference's abstract poster showcase. 
Congratulations to Caitlyn McSorley, Olivia Murtagh, Miaomiao Chen, and the Hsu Lab on these impressive accomplishments!