News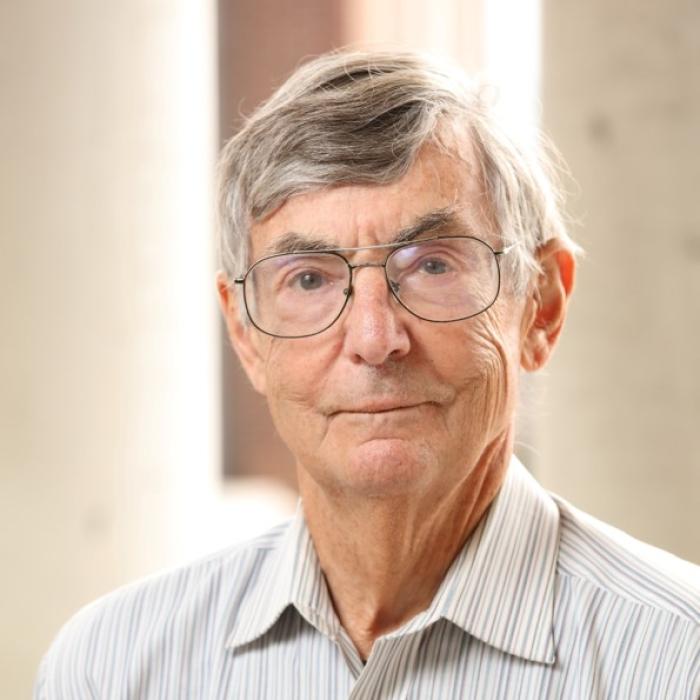 Richard J. "Dick" Sundberg died on November 1, 2021, in Hickory, N.C., after a period of declining health. A resident of Charlottesville, Virginia, since 1964, he had relocated to North Carolina in May 2021, to be close to daughter Jennifer Sundberg Deal and her family. Born on January 6,  1938, at Sioux Rapids Hospital, Sioux Rapids, Iowa, to Ernest and Rosa (Christensen) Sundberg.
Dick grew up on a farm near Linn Grove, Iowa, the eldest of four surviving children. He attended Linn Grove Consolidated School from kindergarten until graduating as valedictorian of the class of 1955, earning letters and honors in sports and journalism. Dick received his BS degree in Chemistry, with highest distinction, from the University of Iowa in 1959; a distinguished military graduate of the Army ROTC, he received a commission as a 2nd Lieutenant. He completed his PhD in chemistry in August, 1962 at the University of Minnesota, which honored him as a Distinguished Alumnus in 2001. 
After serving two years in the U.S. Army Chemical Corps, Dick began his long and successful academic career in 1964 at the University of Virginia, Charlottesville. An excellent teacher and mentor, productive researcher, and skillful administrator, he had a global impact on the field of organic chemistry. He was the author of a number of papers, reviews and monographs in his field, and co-authored the preeminent graduate text in organic chemistry, Advanced Organic Chemistry, revising it through five editions. But his character as much as his scholarship— his "unyielding intellectual honesty in his approach to science"— impacted his students, post docs and colleagues, who found him "rigorous but patient, firm but  understanding," with a kind and  diligent way of discussing problems and challenges, steadily accompanied by a subtle sense of humor. His service to the University of Virginia included terms as chair of the Department of Chemistry and as Associate Dean of the College of Arts & Sciences. After his May 2016 retirement and appointment as professor emeritus, he continued to teach, and published The Chemical Century: Molecular Manipulation and Its Impact on the 20th Century in 2017. Dick married Lorna Lou Swift, of Madison, South Dakota, on August 19, 1961, and deeply mourned her death in 2001. Together they raised two daughters in Charlottesville while not forgetting where they were from: Most summers saw treks to the Midwest to visit Swift and Sundberg relatives and the family farm in Iowa. Dick's professional success and curiosity also created some special opportunities for the family. His year at Stanford University as an NIH postdoctoral fellow brought family road trips from Virginia to California and back, and visits to dozens of Western state and national parks. A second sabbatical as a Fulbright Scholar moved the family to the suburbs of Paris for a year, and occasioned extensive travel in Europe, including an epic journey to Denmark accompanied by Dick's Iowa-born, Danish-speaking mother, who took her eldest son's family to the home place of her parents, and introduced the Americans to distant but very welcoming Danish cousins. 
Dick believed in working hard, and held onto his Midwestern farm boy values of "waste not, want not." He cultivated a Charlottesville community garden plot for decades, raising his plants from seed and harvesting a bounty of food that he cooked and shared. He was a proud and devoted grandfather, traveling to New Hampshire, North Carolina, and beyond for games, performances, and graduations. He was a faithful worshipper, volunteer, and leader at St. Mark Lutheran Church; a loyal friend; a good neighbor; a person of principles; and the author of many firmly worded letters to elected officials. In later years, he enjoyed the loving company of his friend and companion Erin Craner, in gardening, cooking, traveling, and socializing through The Center and the Colonnade Club. He was brilliant, kind, down to earth, patient, organized, generous, hopeful, and utterly practical. To the last, he loved fresh vegetables and extra dessert. 
He was preceded in death by his parents, Ernest and Rosa (Christensen) Sundberg; infant brother, Roland Sundberg; sister, Sandra Sundberg Bergman; and wife Lorna Swift Sundberg. He is survived by brother, Ron of Linn Grove, Iowa; brother-in-law, Bud Bergman of Waverly, Iowa; brother and sister-in-law, Dale and Pam Sundberg of San Jose, California; daughters and sons-in-law, the Rev. Kelly Sundberg Seaman and David Seaman of Syracuse, N.Y., and Jennifer and Eddie Deal of Hickory, N.C.; grandchildren, Marshall Deal and wife, Alex, Eleanor Seaman, Emily Deal, Juls Sundberg, Ben Seaman, and Sam Deal, as well as nieces, nephews, and extended family in Iowa, California, Florida, and beyond. The family offers great gratitude to the caregivers and staff members of Carolina Caring, for their hospice care, and of Trinity Ridge, Hickory (Lutheran Services Carolinas), his home from August 2021 until his death.
Due to Covid restrictions, a memorial service will be live-streamed from St. Mark Lutheran Church, Charlottesville, on Monday, December 13, 2021, at 3 p.m. Details will be available at https://stmarklutheran.org. A committal service will be held in Iowa in the spring. Memorial gifts and tributes in lieu of flowers, are gratefully welcomed to the Carolina Caring Foundation, 3975 Robinson Rd., Newton, NC 28658, www.carolinacaring.org/give, or St. Mark Lutheran Church, 100 Alderman Rd., Charlottesville VA 22903. Bass-Smith Funeral Home in Hickory is serving the Sundberg family.
An obituary was also published in UVAToday on Friday, December 3, 2021 and can be found here.