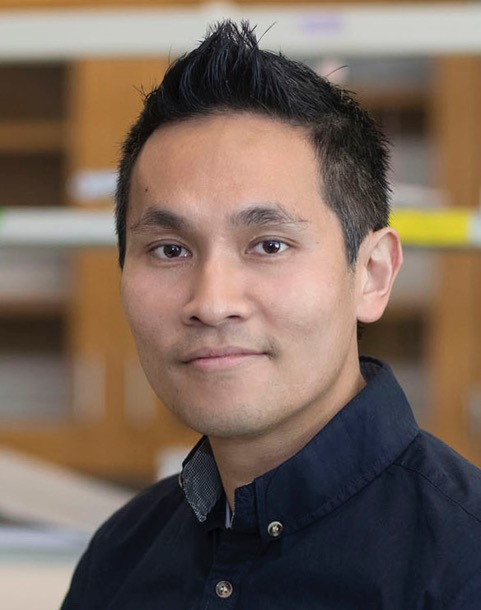 Ku-Lung (Ken) Hsu
Assistant Professor of Chemistry, Pharmacology, & Molecular Physiology & Biological Physics
Room 388A, Chemistry Building
My laboratory aims to integrate state-of-the-art chemical biology and mass spectrometry to address fundamental challenges associated with studying the regulation of lipid metabolism and signaling in vivo. Our goal is to develop new chemical and bioanalytical methods to understand pathways of metabolic regulation and translate these findings into new therapeutic strategies for human disease. To achieve our goals, we synthesize and apply small molecule probes and inhibitors to detect and inactivate metabolic enzymes and pathways in living systems. By integrating innovative solutions from chemistry, genetics, biochemistry, and pharmacology, our interdisciplinary approach enables testing of mechanistic hypotheses for basic and therapeutic discovery. A major focus of my laboratory is to expand the number and type of molecular targets suitable for applications in immuno-oncology and chronic inflammation. Members of my group receive cross-disciplinary training in chemical biology, mass spectrometry, medicinal chemistry, and in vivo pharmacology.
Recent Publications
Isoform-selective activity-based profiling of ERK signaling. Shin M, Franks CE, and Hsu KL. Chemical Science 9, 2419-2431 (2018).
Deconstructing lipid kinase inhibitors by chemical proteomics. McCloud RL*, Franks CE*, Campbell ST*, Purow BW, Harris TE, and Hsu KL. Biochemistry 57, 231-236 (2018).
The ligand binding landscape of diacylglycerol kinases. Franks CE, Campbell ST, Purow BW, Harris TE, and Hsu KL. Cell Chemical Biology 24, 870-880 (2017).
Liposomal delivery of diacylglycerol lipase-beta inhibitors to macrophages dramatically enhances selectivity and efficacy in vivo. Shin M, Snyder HW, Donvito G, Schurman LD, Fox TE, Lichtman AH, Kester M, and Hsu KL. Molecular Pharmaceutics (DOI: 10.1021/acs.molpharmaceut.7b00657).
Full publication list on Pubmed…