Emily M. Schutzenhofer is from Stafford, Virginia and is a graduate of Colonial Forge High School. She is an Echols Scholar double majoring in Chemistry with a Specialization in Biochemistry (including the ACS certificate) and Global Development Studies with a concentration in Global Public Health.
Emily conducts research in the lab of Dr. Gary K. Owens in the Robert M. Berne Cardiovascular Research Center. She studies the molecular mechanisms controlling the expression of an embryonic stem cell pluripotency gene, Oct4, in adult smooth muscle cells. Of particular interest to her are those mechanisms involving the vessel environmental cues typically associated with the development and progression of atherosclerotic lesions. The implications of her research include increasing understanding of the development of atherosclerosis, a condition characterized by the hardening of arteries due to the buildup of plaque. End-stage, catastrophic clinical events associated with atherosclerosis include myocardial infarction and stroke, provoked by plaque rupture and major thrombotic events. In addition, her research contributes to the field of knowledge surrounding smooth muscle cell phenotypic switching— control of which could constitute even more widely applicable clinical interventions related to cardiovascular diseases.
Outside of her academic pursuits, Emily proudly serves as the President of the National Leadership Council of the National Society of Collegiate Scholars, one of the nation's largest and most prestigious college honor societies. She also serves on the Board of Directors for the Society. Emily is an aspiring physician and, as such, is passionate about health, wellness, and service— in addition to her research at the CVRC, she volunteers at the Charlottesville Free Clinic and Remote Area Medical Clinics in underserved regions of the state, has led the Women in Medicine Initiatives interest and advocacy group at UVA, has studied and participated in research on public health interventions in developing nations to improve chronic asthma management, and has founded and leads a service organization, the Virginia Cyber Leo Club at UVA, to help people with disabilities in the local community.
Image: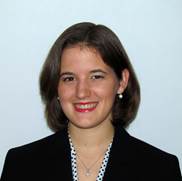 Degree:
Bachelor's of Science in Chemistry with Specialization in Biochemistry