Youlim was born in Seoul, South Korea and grew up in Nanjing, China. She is graduating with the Bachelor of Science in Chemistry with the ACS certification from the University.
Youlim is doing research with Professor Ku-Lung (Ken) Hsu in the Department of Chemistry. In order to understand protein function in human disease and physiology, the lab develops novel small molecules that enable molecular analysis of proteins with mechanistically-related reactivity and activity. Her research is focused on the synthesis of new chemical probes to identify novel small molecule binding pockets present in proteins that were previously undetected due to a lack of suitable chemical biology approaches.
She received the Undergraduate Poster Session Award from the American Chemical Society for her research. She also received the Department of Chemistry Award for Excellence in Chemistry. In the fall, she is moving to London for studying Advanced Chemical Engineering.
Image: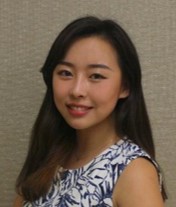 Degree:
Bachelors of Science in Chemistry