Dr. Diane Dickie joined the Chemistry Department in January 2018 as a Senior Scientist and X-Ray Crystallographer. Diane will also be working with the Materials Science Department.  Her office is Room 103 in the Material Science Building.  Diane received an honors B.Sc. from Mount Allison University in Sackville, New Brunswick, where she worked on the hydroboration of novel ketoenamines under the supervision of Prof. Stephen Westcott.
She earned her Ph.D. in inorganic chemistry at Simon Fraser University in Burnaby, British Columbia in Prof. Jason Clyburne's lab, studying substituted m-terphenyl ligands in main group and transition metal chemistry. Her postdoctoral research on the activation of carbon dioxide with main group metal amides was conducted with Prof. Richard Kemp at the University of New Mexico and the Advanced Materials Laboratory of Sandia National Laboratories in Albuquerque, New Mexico.
While in New Mexico, Diane was heavily involved in Sandia's award-winning elementary school science-outreach program "CSI: Dognapping", and she was promoted to the position of Research Assistant Professor in UNM's Chemistry department. Diane's most recent position, before arriving at the University of Virginia, was as X-ray Diffraction Facility Director at Brandeis University in Waltham, Massachusetts.
Image: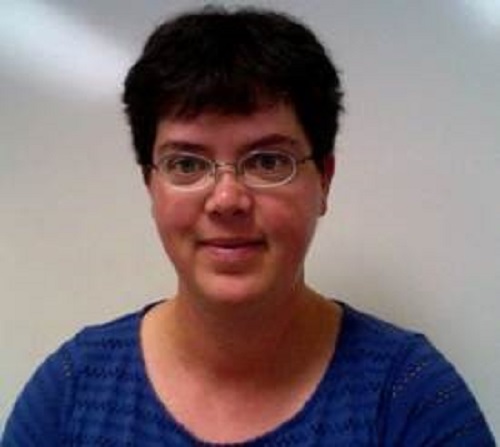 Office Address:
Room 103, Material Science Building